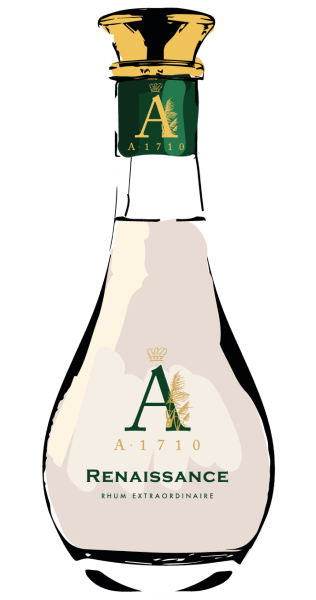 Un rhum blanc de dégustation
We designed Renaissance to deliver an exceptional white rum that can be enjoyed both as an aperitif and as an after-dinner drink, combining complexity and crispness, lightness, and strength.
This rum displays a distinctive character and a unique style resulting from a long fermentation of 5 to 6 days, the addition of oenological yeasts, further distillation in our copper still fitted with a small column, and finally several days spent in oak barrels.
Resulting from extensive cellar processing, this pure cane juice rum was patiently crafted with the same diligence and passion that goes into each of our creations.
Renaissance is bottled by hand in a numbered decanter.
The colour is bright and radiant with dazzling reflections.
The nose is supple, revealing complex notes of fresh sugarcane, orange blossom and meringue.
In the mouth, the onset is smooth, with notes of sugarcane, followed by flavours of Italian meringue and vanilla combined with floral and toasted tones.
The finish is delicious and very smooth.
Renaissance will delight rum aficionados on a journey that transcends all known boundaries.
Ageing environment: Tropical
Distilling methods: Hybrid column still
Alcohol content: 52°
Volume: 700 ml