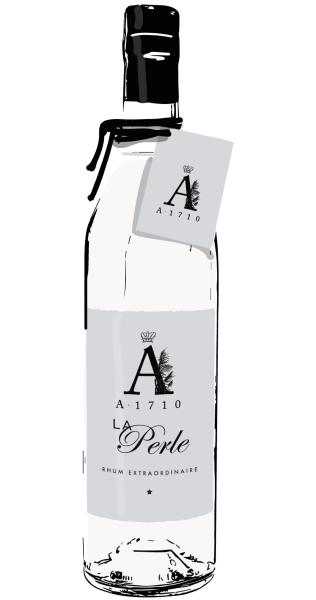 A pure cane juice rustic rum
La Perle is a pure cane juice white rum distilled in a copper still following a 5-day fermentation period.
It should be served as an aperitif, digestive or neat in a tulip-shaped stemmed glass.
Its bright and shiny colour clings to the sides of the glass, indicative of a great structure.
On the nose, floral and honey aromas delicately combine with hints of exotic fruits.
On the palate, the sugarcane flavour is followed by aromas of papaya and cooked banana. A subtle, balanced touch of iodine perpetuates the proximity of the Atlantic Ocean.
An outstanding and naturally sweet rum, with a wealth of flavours expressed through an astonishing lingering finish.
Distilling methods:
Hybrid column still
Volume: 700 ml
Alcohol content: 54.5°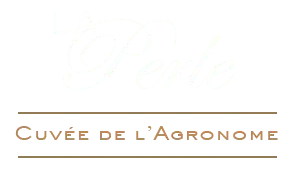 Revisited classic flavours, artisan canes, bewitching aromas…
This is a rare and unique white rum, designed by A1710 to suit all types of celebrations.
A single-variety and plot-specific rum
A1710 has selected the B64-277 cane for this vintage, which is grown on a Cane and Sugar Technical Centre plot in the plain of Le Lamentin.
La Perle 'Cuvée de l'Agronome' is a single varietal, multi-plot, white agricultural rum.
Following distillation in a copper still fitted with a 7-plate column known as 'la belle Aline', this edition has been slightly reduced to 60°.
Cane and Sugar Technical Centre (CTCS)
Conveniently located on the plain of Le Lamentin, in the middle of splendid test fields, the Cane and Sugar Technical Centre is an indispensable institution for the agriculture sector in Martinique.
Thanks to its continuous research, innovation and support for both growers and distillers, we are constantly improving the quality of our cane and rums.
With this vintage produced using plot n° 6 cane in Petit Morne, we pay tribute to these men and women, technicians and engineers, who do so much for us.
The supple nose greets us with suave, spicy notes such as cinnamon, almond and hazelnut, before evolving towards citrus scents.
On the palate, the offset is mellow. We are transported towards spicy flavours such as sandalwood. Our taste buds are also awakened by notes of orgeat and honey before orange blossom joins in the finish.
A well-balanced smooth white rum offering a lingering finish with a great deal of freshness.
A real treat that leaves us eager to repeat the experience.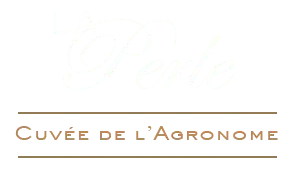 This vintage will be available on the island or online thanks to our partner La Compagnie du Rhum.
Martinique retail price of this La Perle 'Cuvée de l'Agronome'° 700 ml: €39 INCL. VAT
This edition of 'Cuvée de l'Agronome' is limited to 761 numbered units.